Blue Dart Express Limited names Balfour Manuel as new CEO
Manuel, Blue Dart veteran of over 35 years to helm India's leading logistics service provider.
Anil Khanna, Blue Dart Managing Director for past 12 years, takes a new appointment outside the company, but will continue to be associated as an Additional Non-Executive Director of Blue Dart.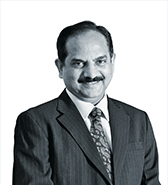 Blue Dart Express Limited, India's leading logistics services provider, has named Balfour Manuel as CEO with immediate effect to chart the company's next chapter of growth.
Manuel, a Blue Dart veteran of over 35 years, has been instrumental in the success of Blue Dart from the very beginning of the company's inception. A longtime employee of the company, Manuel's latest position was as Senior Vice President in charge of Blue Dart's business-to-business customers, a cornerstone of Blue Dart's customer base. Prior to this, Manuel also held a key general management position where he was responsible for the growth and development of Blue Dart's business in the Western region in India.
Manuel takes over the helm of Blue Dart from Anil Khanna, who is leaving the organization after more than 12 years in the role. Khanna will also become an Additional Non-Executive Director of the Company.
Under Khanna, Blue Dart broadened its strategic focus from being an air express company to a full-fledged logistics organization offering a wide range of products and services, as well as industry specific solutions in air and ground express segments. He will be actively involved in supporting Manuel to ensure that Blue Dart operates smoothly during the transition phase.
"Manuel is a seasoned logistics professional, deeply committed and passionate about Blue Dart. He has spent his career building the company to where it is today, and has proven his capabilities in leading his team to achieve exceptional business results," said Sharad Upasani, Chairman, Blue Dart Express Limited. "We are confident Manuel will provide the continued leadership in keeping with the Blue Dart culture, ensuring we keep pace with the rapidly growing market."
"On behalf of the board, we would also like to recognize Khanna for his years of service, and leadership in the past decade amidst a challenging macroeconomic landscape. We look forward to his continued contribution as a board member of Blue Dart," said Sharad Upasani.
"I have spent my career in Blue Dart and have witnessed tremendous transformation in the past 35 years as the company grew from strength to strength, in tandem with India's economy. I am delighted to take on the responsibility and lead the team to chart the next growth decade," said Balfour Manuel, CEO, Blue Dart Express Limited. "India makes up some 15% of global growth, and Blue Dart's market leading position serves us well in this fast-evolving landscape to help our customers tap opportunities."
During the year ending March 31, 2018, Blue Dart Express handled over 196 million domestic shipments, 0.92 million international shipments and over 697,000 tonnes of documents and parcels across the nation and 220 countries and territories worldwide.
About Blue Dart:
Blue Dart Express Ltd., South Asia's premier express air and integrated transportation & distribution company, offers secure and reliable delivery of consignments to over 35,000 locations in India. As part of Deutsche Post DHL Group's DHL eCommerce Solutions division, Blue Dart accesses the largest and most comprehensive express and logistics network worldwide, covering over 220 countries and territories and offers an entire spectrum of distribution services including air express, freight forwarding, supply chain solutions and customs clearance.
The Blue Dart team drives market leadership through its motivated people force, dedicated air and ground capacity, cutting-edge technology, wide range of innovative, vertical specific products and value-added services to deliver unmatched standards of service quality to its customers. Blue Dart's market leadership is further validated by numerous awards and recognitions from customers for exhibiting reliability, superior brand experience and sustainability which include recognition as one of 'India's Best Companies to Work For' by The Great Place to Work® Institute, amongst the Top 25 Best Employers in India 2016 by AON Hewitt, voted as a Superbrand for the 11th time in a row, voted as Asia's Most Trusted Brand, listed as one of Fortune 500's India's Largest Corporations and Forbes India's Super 50 Companies and voted Reader's Digest Most Trusted Brand for the 11th time in a row to name a few.
Blue Dart accepts its social responsibility by supporting climate protection (GoGreen), disaster management (GoHelp) and education (GoTeach).
Media Contact:
Blue Dart
Ketan Kulkarni
Sr. Vice President & Head – Marketing, Corporate Communications & Sustainability
ketank@bluedart.com
+91 22 28396444
Dated : 23rd January 2019