Sharad Upasani
Chairman (Independent Director)
Sharad Upasani has been appointed as the Chairman of the Board of Directors of the Company with effect from December 21, 2007.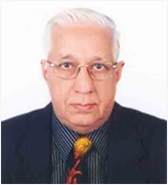 Sharad has done Masters in Commerce and LLB from Mumbai University and also holds MBA degree from USA. He has varied experience in Administration and had the opportunity to work both in the State and Central Government and Public Sector Corporations. He has worked as Secretary of Industry Department, Maharashtra State and as Managing Director of Maharashtra State Finance Corporation, Chairman of Maharashtra State Textile Corporation and Vice - Chairman of Maharashtra State Road Transport Corporation. He retired as Chief Secretary, Government of Maharashtra.
At the Central level, he has worked in the Finance Ministry, Industry Ministry and Information & Broadcasting Ministry. He was also Chairman of the Company Law Board and Chairman of the Bureau of Costs and Prices, New Delhi. He was also Chairman of Film Certification Board, Mumbai and Vice-Chancellor of Agricultural University, Akola, Maharashtra.
Sharad was also on deputation to International Monetary Fund, Washington from 1974 to 1978. He is a member of Bar Council of Maharashtra and Goa. After retirement from Government Service as Chief Secretary, Government of Maharashtra, He is now giving Consultancy on Corporate Law matters and acts as Arbitrator in corporate disputes.
Sharad is Vice Chairman and Member of Council of Management of M. Visvesvaraya Industrial Research & Development Centre, World Trade Centre, Mumbai
Malcolm Monteiro
Director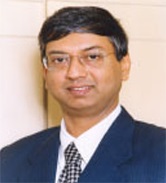 Malcolm Monteiro is CEO, DHL eCommerce Solutions India. Prior to his present role, he acted as a CEO DHL Express South Asia since 2007 and was responsible for reinforcing the vision of DHL, aggressively growing the international and domestic businesses and market share, enhancing customer experience at every customer touch point, encouraging a high level of employee engagement through active leadership for India, Sri Lanka, Pakistan, Nepal, Maldives, Bangladesh and Bhutan..
Prior to this role, Malcolm was the Managing Director of Blue Dart between the period from 13th March 2006 to 21st February 2007 and led the organisation's commendable performance during the same period.
He has over 20 years of experience in various functions in Blue Dart. Malcolm is credited with setting up the much acknowledged 'Track and Trace' System & ERP System (COSMAT 2), as well as the Aviation 'Space Management' System (SMART) among other cutting edge technologies. He was the prime mover in the re-launch of the Blue Dart's website, www.bluedart.com - a quick response, interactive E-Business Solutions (Business Integration) site as well as building an extensive, secure countrywide IT network.
Malcolm was primarily responsible in developing committed and trained human resources resulting in highly reliable operations and unmatched service excellence that have been major contributors in making Blue Dart the undisputed Market Leader in the Domestic Express Industry.
Malcolm holds a post-graduate degree in Management from IIM, Ahmedabad, and is a graduate in Electrical Engineering from IIT, Mumbai, both of which are world-renowned top ranking institutions in their respective fields.
Tulsi Nowlakha Mirchandaney
Director (Woman)
Tulsi has been actively associated with the airline and express industry in India for over 45 years and with Blue Dart for 22 years, having been involved with the launch of Blue Dart Aviation prior to its inception in 1996. Tulsi was responsible for setting up the air cargo products, interline arrangements and major contracts including Postmail and initiating charter operations. Tulsi spearheaded First Choice, the Group's continuous improvement programme and was the first Senior Advisor for First Choice in Blue Dart. In Blue Dart Aviation, she has been instrumental in bringing about policy changes in civil aviation to acknowledge the contribution of air express and support the distinctive requirements of the cargo airline industry in the country.
Tulsi has an MBA degree in International Aviation from Concordia University, Montreal and has been felicitated by the Ministry of Civil Aviation for her contribution to Civil Aviation in the country.
Narendra P. Sarda
Independent Director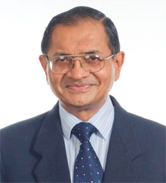 Narendra P. Sarda was President of The Institute of Chartered Accountants of India (ICAI) in 1993-1994. He was Chairman of Deloitte Haskins Sells & Affiliates, India during 2007 to 2011. He was a Public Representative Director on the Board of The Stock Exchange, Mumbai, (BSE) during 1999 to 2001. He was a member on the Board of the erstwhile International Accounting Standards Committee, London during 1993 to 1995.
He was a member of the IFRS Advisory Council, London (Advisory body to International Accounting Standards Board -IASB) during 2009 to 2011. He was a partner in P. C. Hansotia of & Co., Chartered Accountants for 41 years during 1970 to 2011.
He has delivered lectures for 22 years (1968 to 1990) for CA exams conducted by ICAI and he was Chairman of the Western India Regional Council of ICAI during 1978-1979. He has also delivered lectures on professional subjects at several seminars and conferences of ICAI, Bombay Chartered Accountants Society, other Professional Institutes and various Chambers of Commerce.
Sarda currently is Non - Executive Director on the Board of Gillette India Ltd.
Air Marshal M. McMahon (Retd)
Independent Director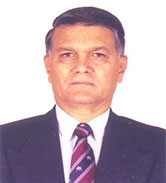 Air Marshal M. McMahon (Retd.) aged 72 years has wide experience in the Aviation Industry.
Air Marshal McMahon (Retd.) was commissioned as a fighter pilot and served in the IAF for 42 years. On graduating, he stood first in Flying. He underwent the T - 33 / F- 86 Advanced Gunnery Course in the USA and was awarded certificates for standing first in Low Level Strafe and Low Angle Bombing. He was an A2 Qualified Flying Instructor and was winner of the Chief's of Air Staff trophy for standing first in flying during the QFI course. His important staff appointments were Director, Air Staff Requirements, Asst. Chief of Air Staff (Operations), Inspector General of the IAF and Vice Chief of Air Staff. He is a recipient of the Param Vishist Seva Medal, Ati Vishist Seva Medal and Vishist Seva Medal.
Kenneth Allen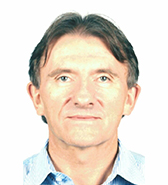 Additional Director
Mr. Kenneth Allen, aged 63 years, is the CEO of DHL eCommerce Solutions. He has been a Corporate Board Member of the Deutsche Post DHL Group since 2009. He became Board Member for DHL eCommerce Solutions with effect from January 1, 2019, and his new assignment includes the 'Parcel Europe and Ecommerce' businesses. Apart from keeping the responsibility for Customer Solutions & Innovation (CSI), Mr. Allen leads the further development of the overall e-commerce strategy for the Group.
Mr. Kenneth Allen successfully shaped the Express strategy and led the division to an unparalleled growth trajectory by unlocking its revenue and profit potential. With relentless focus on the core principles of the customer centricity, employee engagement and profitable growth, Mr. Allen established truly world-class processes within the Express division, making it the most profitable division of the Deutsche Post DHL Group.
Balfour Manuel
Chief Executive Officer
Balfour Manuel has assumed the role of Chief Executive Officer, Blue Dart w.e.f. 23rd January 2019.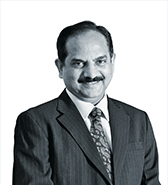 Balfour, a Blue Dart veteran of over 35 years, has been instrumental in the success of Blue Dart from the very beginning of the company's inception. A longtime employee of the company, Balfour's latest position was as Senior Vice President in charge of Blue Dart's business-to-business customers, a cornerstone of Blue Dart's customer base.
Prior to this, Balfour also held a key general management position where he was responsible for the growth and development of Blue Dart's business in the Western region in India.
Balfour holds a Masters in Business Management in Marketing from University of Mumbai.